Article originally appeared on AmTrust Financial.
Private industry employers reported approximately 2.8 million nonfatal workplace injuries and illnesses in just one year. There is a correlation between the amount of time an injured employee is out of work and the likelihood of that individual ever returning to the job. Reports find that workers who are not back on the job within 90 days of a workplace injury have less than a 50% likelihood of returning. Those who don't return after 120 days have less than a 10% chance of ever returning to work at any type of job.
To protect their employees, their profitability and their workers' compensation claims costs, small business owners can implement a return to work program. These programs are a proactive way to help injured employees return to their full potential on the job as quickly and safely as possible. Return to work programs are an efficient way for employers, employees, healthcare providers and claim administrators to manage the workplace injury rehabilitation process.
Benefits of a Return to Work Program
In return to work programs, employees who receive approval from a physician to return to the workplace are given light-duty or transitional work by their current employer until they are fully released by the physician to get back to their normal job duties. There are many benefits for the employer for implementing such a program in their organization:
• Reduces medical and indemnity payments: Return to work programs directly reduce wage loss payments and accelerate employee rehabilitation. Employees who return to alternate duty heal faster and require fewer medical visits than those who are not supported by a return to work program.
• Reduces insurance costs: A return to work program will lower loss costs that in turn will reduce future experience modifications, leading to lower premiums for standard worker's compensation coverage.
• Reduces malingerers: Questionable workers' compensation claims can be handled positively by offering productive alternate duty. System abusers can be identified when an employee is back on the job and their capabilities monitored.
• Promotes employee morale and security: When an employee returns to work, their sense of value to the company is restored by recognizing their remaining abilities and maintaining positive communication.
• Increases employee finances: Most often, take-home pay will be greater for the employee under alternate-duty pay than under workers' compensation wage loss benefits.
• Minimizes litigation: Injured employees frequently contact lawyers because they are unsure of their rights. A return to work program makes employee opportunities to return to their jobs clear.
• Promotes safety: Having a return to work program as part of a workplace safety program will open communication between the employee and management, reducing cover-ups and increasing the likelihood of identifying the accident causes and performing corrective measures.
Developing a Return to Work Program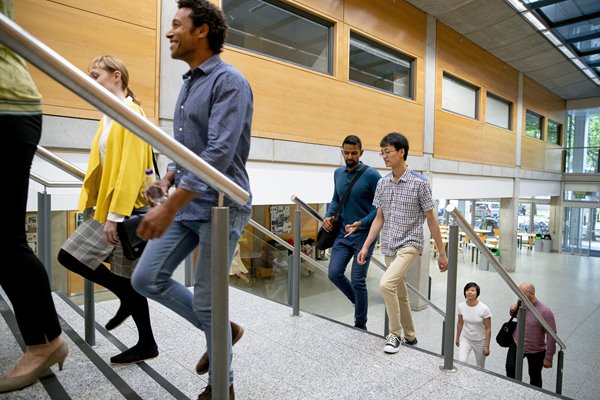 The key to proactively managing workers' compensation claims is developing a return to work program before injuries occur. Instituting a successful program that fits your organization's structure and needs is simple by implementing some basic elements:
• Integrate a program of ongoing safety inspections and accident investigations as part of your organization's safety program.
• Develop a written return to work policy for your organization.
• Establish a joint employee/management committee to implement and review your return to work program.
• Consider partnering with a designated medical provider who can provide immediate treatment for employee injuries.
• Develop job descriptions, including physical requirements (lifting, pushing, twisting, other types of exertion, repetitive actions, etc.), for existing and transitional jobs within the organization and share them with your designated medical provider.
• Get employees medical treatment for injuries promptly and report injuries to claims administrators immediately.
• Ensure that there is a periodic evaluation of the program from workers and management.
Offering Modified, Light Duty or Alternate Duty Return to Work
Return to work programs, also known as light-duty, alternative duty, restricted work or modified duty programs, must comply with state and federal laws, such as the ADA and Family Medical Leave Act, as well as the workers' compensation regulations of each state. The underlying objective of return to work programs is to return an injured employee to productive work as quickly as medically feasible. The modified duty position should be as close as possible to the employee's normal job duties while adhering to all medically necessary restrictions.
Types of Alternate Duty
Return to work is not punitive. Any alternate duty should respect the dignity of the employee. Positions designed with punishment in mind are just as likely to increase claim management problems, as they are to reduce costs. Jobs should be productive, useful and not demeaning.
• Modified Duty: Modified work is the temporary placement of the injured employee in an existing position. The position will comply with the medical provider's limitations and usually is not as demanding as the employee's normal position.
• Restricted Duty: Restricted work is the placement of the injured employee back to their normal position, but with some elements of the job removed.
• Gradual Acclimation: Gradual acclimation is used when the employee is cleared to perform all duties of his or her normal position, but cannot sustain the exertion of a full workday. Gradual acclimation can be used in combination with other types of alternate duty to provide a full day's work.
• Total Accommodation: Total accommodation is the identification of special duties, consistent with physical restrictions that are not done by the company on a typical workday.
Return to Work Programs Enhance Workplace Safety Procedures
A robust return to work program offers a variety of benefits for the employer, employee and insurance companies. AmTrust knows that safety training is key to a proactive approach to minimalizing injuries, incidents and controlling costs. Download a free copy of our ROI of Safety white paper to find out more information about the importance of a return to work program and its impact on your business's productivity and profitability.
Our Loss Control Department can help insureds by providing the most effective safety resources and commercial property safeguards to ensure their ongoing success. Contact us for more information about creating a customizable loss control program for your organization.
This material is for informational purposes only and is not legal or business advice. Neither AmTrust Financial Services, Inc. nor any of its subsidiaries or affiliates represents or warrants that the information contained herein is appropriate or suitable for any specific business or legal purpose. Readers seeking resolution of specific questions should consult their business and/or legal advisors. Coverages may vary by location. Contact your local RSM for more information.